What are Fast Radio Bursts?
There have always been flashes in the night sky...
But Fast Radio Bursts are different. Why?
Their properties
We know of approximately 25 sources...
They're less than 0.005 seconds long...
...and from very, very far away...
...yet they're very, very bright!
So how do we detect them?
In 2007, at the Parkes observatory...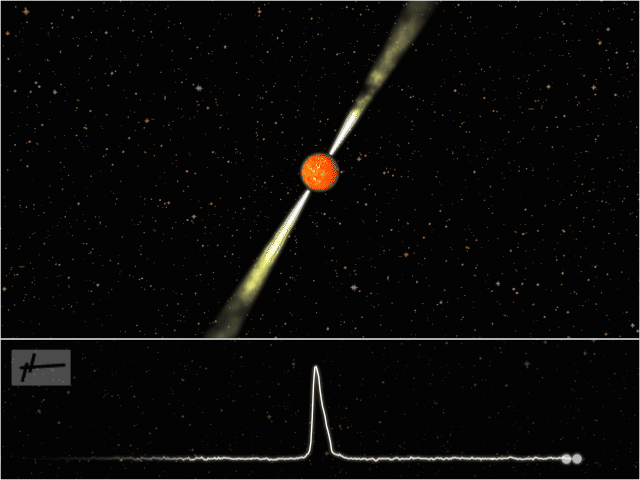 ...people were looking for pulsars...
...but found this
It was unlike anything we had ever seen before.

Duncan Lorimer
...from beyond the Milky Way
Perytons caused complications...
...until Emily showed they happened during lunch...
...and were caused by microwaves
In 2013 another FRB was found...
...and in 2014 one at Arecibo
(That repeater? Also from Arecibo)
And after that we started seeing more and more of them.
I do population synthesis
There are many FRBs...
...but we don't see all of them
I make FRBs on a computer...
...and use virtual telescopes to look at them
If real telescopes see what I see...
Real

Virtual
...then I can tell you about the FRBs we don't see!
Real

Virtual

...we work as a team on...